A Hosted-Cloud Phone System, also known as Hosted VoIP or Hosted PBX, is a cloud-based phone system where the service provider hosts the IP PBX, as well as provides the technology needed to ensure the service runs smoothly. With this system your phone system and it's programming are located and stored online in datacentres rather than on hardware within your office.
The adoption of Voice over Internet Protocol (VoIP) solutions across the world and within Canada continues to rise. One of the chief drivers of growth in this market is the fact that VoIP technology has advanced to offer quality of service guarantees and management tools to help businesses ensure that their most critical business communications are maintained.
Requiring only an internet connection, Hosted VoIP provides improved functionality for your office over a traditional landline, and easily facilitates different work schedules, including working from home.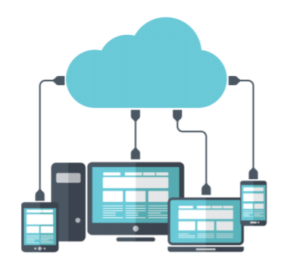 Instant and seamless scalability
Easy-to-use technology and management software
Reduced on-site equipment requirements
Flexible hardware choices
Software based phones for desktop and mobile
NA calling included